One of my favorite writers is Jared Diamond. I find his unique vantage point of anthropology and history sheds such interesting understanding our human condition. I think I have read every book he has written.I was introduced to his writing through his Guns, Germs, and Steel: The Fates of Human Societies.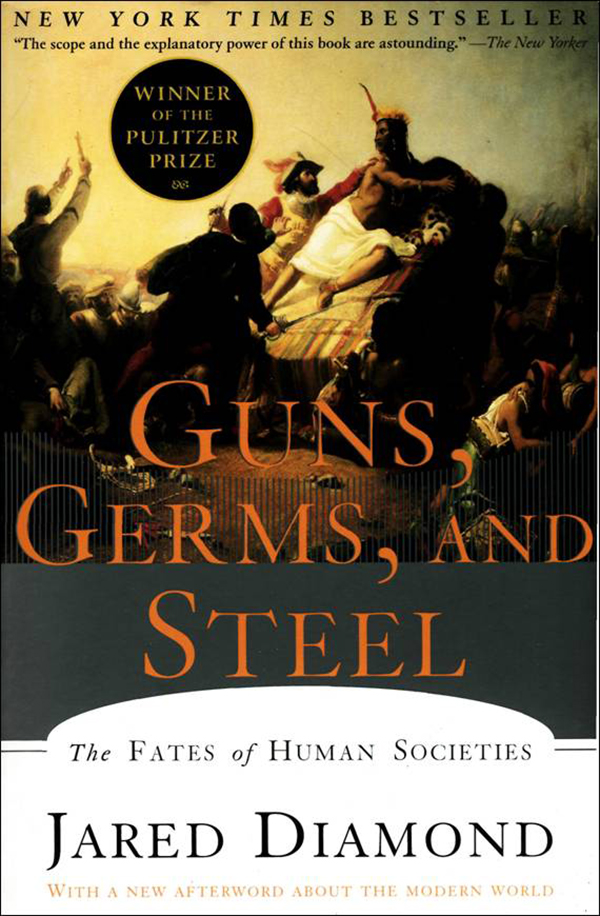 The book attempts to explain why Eurasian and North African civilizations have survived and conquered others. Diamond argues that the gaps in power and technology between human societies originate primarily in environmental differences. There he wrote:
Thanks to this availability of suitable wild mammals and plants, early peoples of the Fertile Crescent could quickly assemble a potent and balanced biological package for intensive food production. That package comprised three cereals, as the main carbohydrate sources; four pulses, with 20—25 percent protein, and four domestic animals, as the main protein sources, supplemented by the generous protein content of wheat; and flax as a source of fiber and oil (termed linseed oil: flax seeds are about 40 percent oil). Eventually, thousands of years after the beginnings of animal domestication and food production, the animals also began to be used for milk, wool, plowing, and transport. Thus, the crops and animals of the Fertile Crescent's first farmers came to meet humanity's basic economic needs: carbohydrate, protein, fat, clothing, traction, and transport. (Guns, Germs, and Steel: The Fates of Human Societies)
I was thinking about the importance of domestic animals in human history when reading about the fifth plague in VaEra, this week's Torah portion. There we read:
The Lord said to Moshe, "Go to Pharaoh and say to him, 'Thus says the Lord, the God of the Hebrews: Let My people go to worship Me.
For if you refuse to let them go, and continue to hold them, then the hand of the Lord will strike your livestock in the fields—the horses, the asses, the camels, the cattle, and the sheep—with a very severe pestilence. But the Lord will make a distinction between the livestock of Israel and the livestock of the Egyptians, so that nothing shall die of all that belongs to the Israelites. The Lord has fixed the time: tomorrow the Lord will do this thing in the land.'" And the Lord did so the next day: all the livestock of the Egyptians died, but of the livestock of the Israelites not a beast died. (Exodus 9:1–6)
Here we see the central role that domesticated animals play in the life of their society.
The story of Yosef is the story of the emergence of Egypt as a wheat super power in the Fertile Crescent. The fifth plague is the story of the reorganizing of the power of the Fertile Crescent around domestic animals. Ultimately this led to their Israelites liberation from slavery and Egypt's collapse at Red Sea ( read transportation here).
For Diamond the critical components for advancing as a society are having carbohydrates, proteins, fats, clothing, traction, and transport. It seems that the Torah supports this hypothesis. The only difference seems to be that our society also demands a purpose in order to advance. The Israelites are not liberated to just be free from servitude, but our civilization it driven by our purpose of being free to get the Torah Sinai in order to serve God.  In this context it seems that Diamond gives us a whole new read to Rabbi Elazar ben Azariah's teaching, " If there is no flour, there is no Torah; if there is no Torah, there is no flour. " (Avot 3:17)