A week ago we saw something grievous in the Washington D.C. The events of January 6, 2021 were not a protest—it was a seditious insurrection again democracy. It brought to our attention the evils and consequences of unchecked reality of white supremacy and the power hungry perversion of truth. For most of us, seeing this reality makes us doubt in the future of the republic. Will our democracy survive?
Related this question I got to thinking about God's judgment of Sodom and Gomorrah. Three men came to Avraham in the plains of Mamre. After the angels received the hospitality of Avraham and Sarah, the Lord reveals to Avraham God's plan. God will destroy Sodom and Gomorrah "because their sin is very grievous." Avraham boldly steps forward and argues with God. There we read:
Will You sweep away the innocent along with the guilty? What if there should be fifty innocent within the city; will You then wipe out the place and not forgive it for the sake of the innocent fifty who are in it? Far be it from You to do such a thing, to bring death upon the innocent as well as the guilty, so that innocent and guilty fare alike. Far be it from You! Shall not the Judge of all the earth deal justly? ( Genesis 18:23-25 )
It seems to be essence of human agency is our capacity to argue for justice. The argument continues, will God spare the city should fifty righteous people be found within it, to which the Lord agrees. Avraham then pleads for mercy at successively lower numbers—first forty-five, then forty, then thirty, then twenty, and finally ten—with the Lord agreeing each time.(Genesis 18:23-32) The city was evil, but God would have spared it if there were ten righteous people.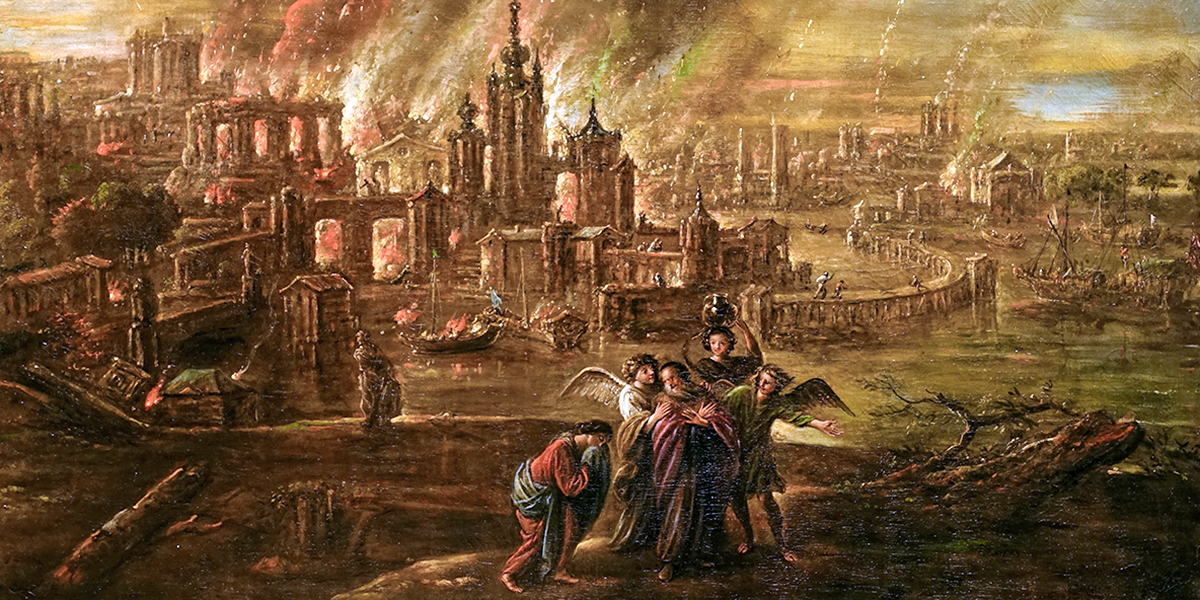 On January 6th we saw a violent invasion on the seat of our democracy in an attempt to overturn a free and fair election. It was a failed coup—our democracy is in peril. 
Today we saw a glimmer of hope. The Congress held the President accountable for his role in inciting this violent attack on democracy. Trump will be remembered as the only President to be impeached twice. The article of impeachment charges the President with "incitement of insurrection" for "spreading false statements" about the election and challenging the Electoral College results. Though Republicans were united in opposing the first impeachment of Trump in 2019, a record number stepped forward and broke ranks when they voted alongside Democrats to impeach the president. They included the third-ranking House Republican, Rep. Liz Cheney of Wyoming. She was joined by:
Rep. John Katko, R-N.Y.
Rep. Fred Upton, R-Mich.
Rep. Jaime Herrera Beutler, R-Wash.
Rep. Adam Kinzinger, R-Ill.
Rep. Dan Newhouse, R-Wash.
Rep. Peter Meijer, R-Mich.
Rep. Tom Rice, R-S.C.
Rep. David Valadao, R-Calif.
Rep. Anthony Gonzalez, R-Ohio
Trump is a problem, but he is only a symptom of a much larger evil in our midst. While there is still a tremendous amount of work we need to do to heal our republic, there is a glimmer of hope when we have 10 righteous Republicans who voted for accountability and justice. We need to all step forward to demand that we do not "sweep away the innocent along with the guilty".