Amidst the narrative of our liberation from Egypt, we learn that the Israelites were not the only one's to get redeemed from slavery. There in Bo, this week's Torah portion we read:
Moreover, an Erev Rav – mixed multitude went up with them, and very much livestock, both flocks and herds.

Exodus12:38
Different commentaries explain this Erev Rav. Where they converts, freeloaders, refugees smuggling themselves out with the live stocks, or fellow travelers? In any case there was a great mixing between the Israelites and other freed slaves that were redeemed at the same time.
It is clear the in Genesis the emergent nation of Israel was a family, but in Exodus they are already a people and the lines of who is in and who is not is blurry. For most of our history those lines were more black and white. These divisions were clear because of a larger politics, more brazen anti-Semitism, or particularistic practices. With the advent of the enlightenment many of these lines became blurry. What does it mean to be Jewish? Over time the rates of intermarriage just keep rising? Again we find ourselves amidst these mixed multitudes. What do we make of our fellow travelers?
I was struck recently when I saw this picture of two popular culture icons.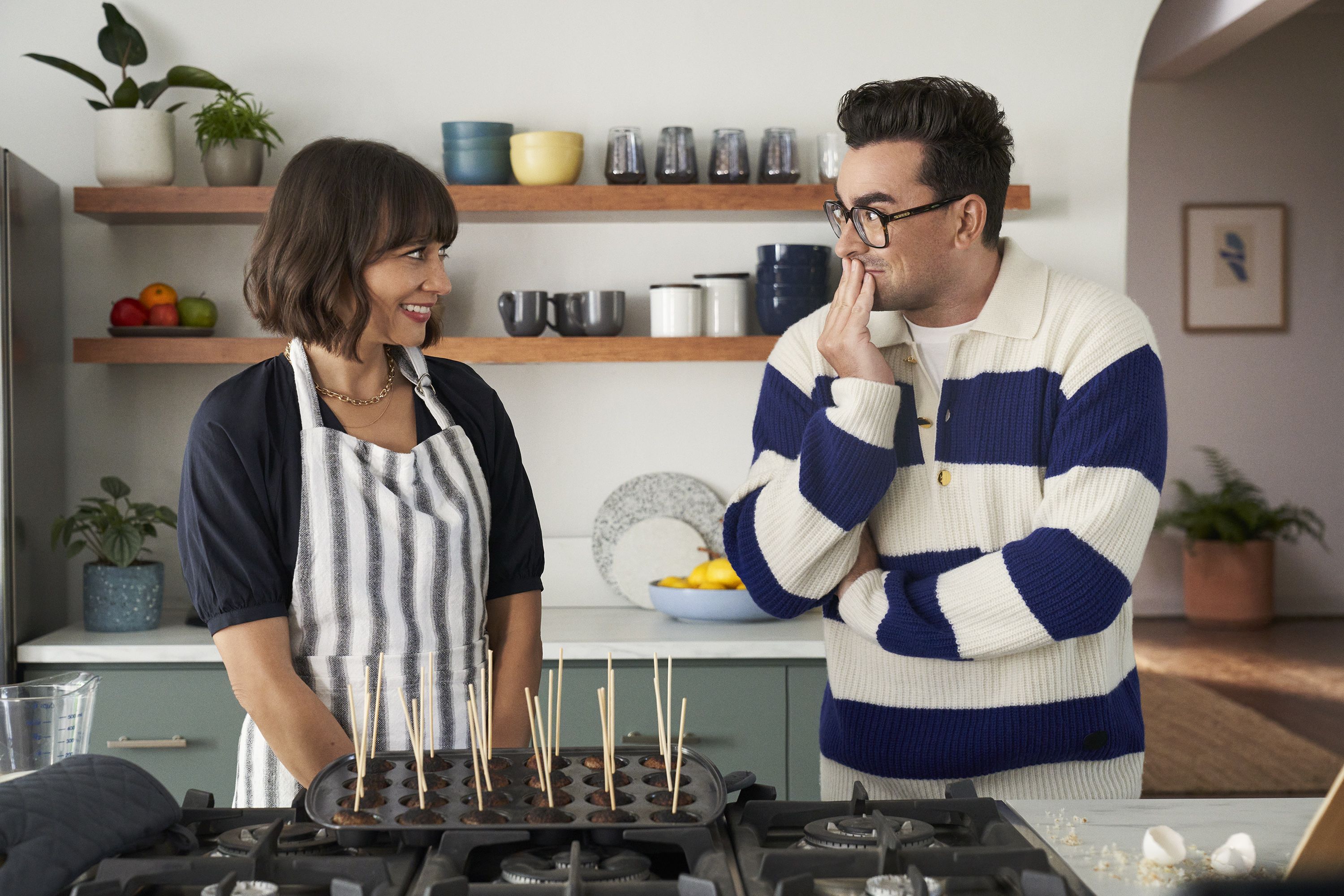 Both Rashida Jones and Dan Levy have a Jewish and a non-Jewish parents. How do we make sense of the Jewish people, nation, family?
I was thinking about the reality of our mixed multitudes recently when reading The Infinite Game by Simon Sinek.  Published in 2019, the book starts with comparing two mindsets for playing any game: Finite Game and the Infinite Game. The concept was heavily inspired by James Carse's book Finite and Infinite Games as result, it initially summarizes Carse's distinction between two different types of games. Simon Sinek explains that finite games (e.g. chess and football) are played for the purpose of ending play consistent with static rules. There are set rules, and every game has a beginning, middle and end, and a final winner is distinctly recognizable. Infinite games (e.g. business and politics) are played for the purpose of continuing play rather than to win. Sinek claims that leaders who embrace an infinite mindset, aligned with infinite play, will build stronger, more innovative, inspiring, resilient organizations, though these benefits may accrue over larger timescales than benefits associated with a finite mindset.
Sinek argues that business fits all the characteristics of an infinite game, notably that: there may be known as well as unknown players; new players can join at any time; each player has their own strategy; there is no set of fixed rules (though law may operate as semi-fixed rules); and there is no beginning or end. Further drawing on Carse's work, Sinek extends the distinction between end states in finite games to claim that business, when viewed through an infinite mindset, do not have winners and losers, but rather players who simply drop out when they run out of the will, the desire, and/or the resources to continue play. According to Sinek, it follows that business leaders should stop thinking about who wins or who is the best and start thinking about how to build and sustain strong and healthy organizations. Simon Sinek considers Infinite Mindset as a necessity to be able to succeed in business for long term. The goal of winning is elusory, when we should be working toward resiliency. This Infinite Mindset allows companies to think better and survive infinitely. Simon Sinek lays down five essential practices necessary to have an Infinite Mindset.
This notion of an Infinite Mindset is not just relevant to a companies sustained success. It is also an interesting lens through which to explore these questions about our mixed multitudes. In the past we have framed intermarriage as a Finite Game. We were "winning" with endogamy and "losing" with marrying out. It seems more interesting to explore an Infinite Mindset. What is the long game? How might we keep playing? What role might these fellow travels have in helping us continue to play this game? Shimon Peres said, "It matters less if you parents are Jewish then if you kids will be. The Jewish future will be written by those who care." Maybe we should be less focused on the mixed multitudes who came out of Egypt with us in the past, than where liberation might lead our future.